KEY TAKEAWAYS
Updating your tools and integrations can help improve your productivity and user experience, and ultimately, drive more conversions.

Whether your business best benefits from a Customer Relationship Manager (CRM) or Enterprise Resource Planning tool will depend on the size of your company.

CRMs work to increase profits by producing greater sales volume, while ERPs focus on reducing overheads and cutting costs, increasing productivity.

If you stock inventory for your business, adding the right shipping software can dramatically improve business operations.

Not sure if you need a chat tool? According to Intercom data, website visitors are 82% more likely to convert to customers if they've chatted with you first.
There has never been a more critical time to improve the effectiveness of your e-commerce operations.
With statistics increasingly showing that more and more buyers are shopping online, it is imperative that companies check in on their online systems and digital business operations to ensure they are up to speed and running as efficiently as possible. Your main focus should be on optimizing your e-commerce website to run smoother operations.
Updating your tools and integrations can help improve your productivity and user experience, and ultimately, drive more conversions. Below, we'll cover some of the tools that you can implement to do just that.
Learn 7 Effective Ways to Increase Your Conversion Rate.
Business Operations
When it comes to running your e-commerce site, selecting the right CRM or ERP – depending on the size and needs of your company – is essential.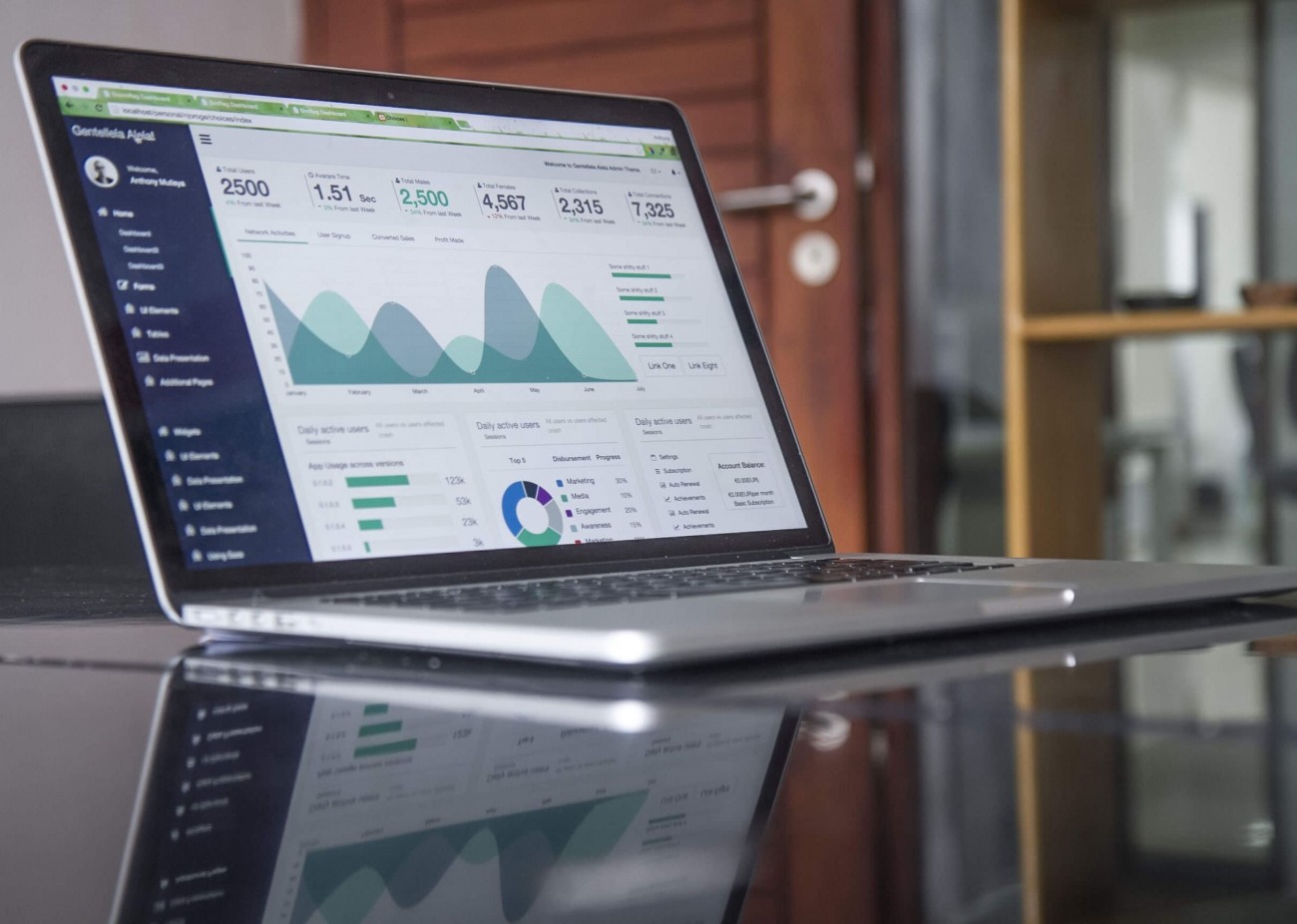 Selecting a good CRM
Companies choose CRMs in order to organize, automate and synchronize sales, marketing, and customer service.
Customer Relationship Management (CRM) systems use data to better understand and target your customers, tracking interactions with current customers and visitors which allows for a better understanding and analysis of actions and behaviors to anticipate and meet customer needs.
Track sales, phone calls, emails, web traffic, customer information, and even pain points in your landing page conversions with CRMs. This technology allows companies to manage relationships and interactions with existing and potential customers to improve business relationships, stay connected to customers, streamline processes, and improve profitability.
Popular CRM Tools
Equipped with prefab templates for your easy customization, this software takes care of customer engagement channels from website traffic to landline calls. Collecting all your contacts in one centralized, customizable database, HubSpot manages your pipeline so you can keep deals moving forward.
This cloud computing, integrated CRM SaaS platform can handle all your marketing, sales, commerce, and service monitoring needs. 
Web-based sales CRM and pipeline management solution to plan sales, make decisions, and monitor deals to drive conversions.
CRM software for storing, organizing, and presenting customer and prospect data in an updated collaborative database.
For larger enterprise operations beyond a CRM, consider ERP usage and integrations.
If you need more functionalities than a CRM can provide, an Enterprise Resource Planning tool may work better for yor material and warehouse management, human resources, accounting, sales, and other enterprise features.
Online service system for managing processes, tracking inventory and financials, and hosting e-commerce stores.
Customer insight, sales orders/invoices, inventory, and process automation with convenient integrations.
Manage company operations with critical business information and CRM, finance, and manufacturing capabilities.
Shipping Software
If you stock inventory for your business, ensure you are connected to the proper shipping software. This can simplify steps in the process and help avoid human error.
Adding the right shipping software can dramatically improve business operations. With fewer issues in shipping and inventory, you will increase sales and run your business more smoothly.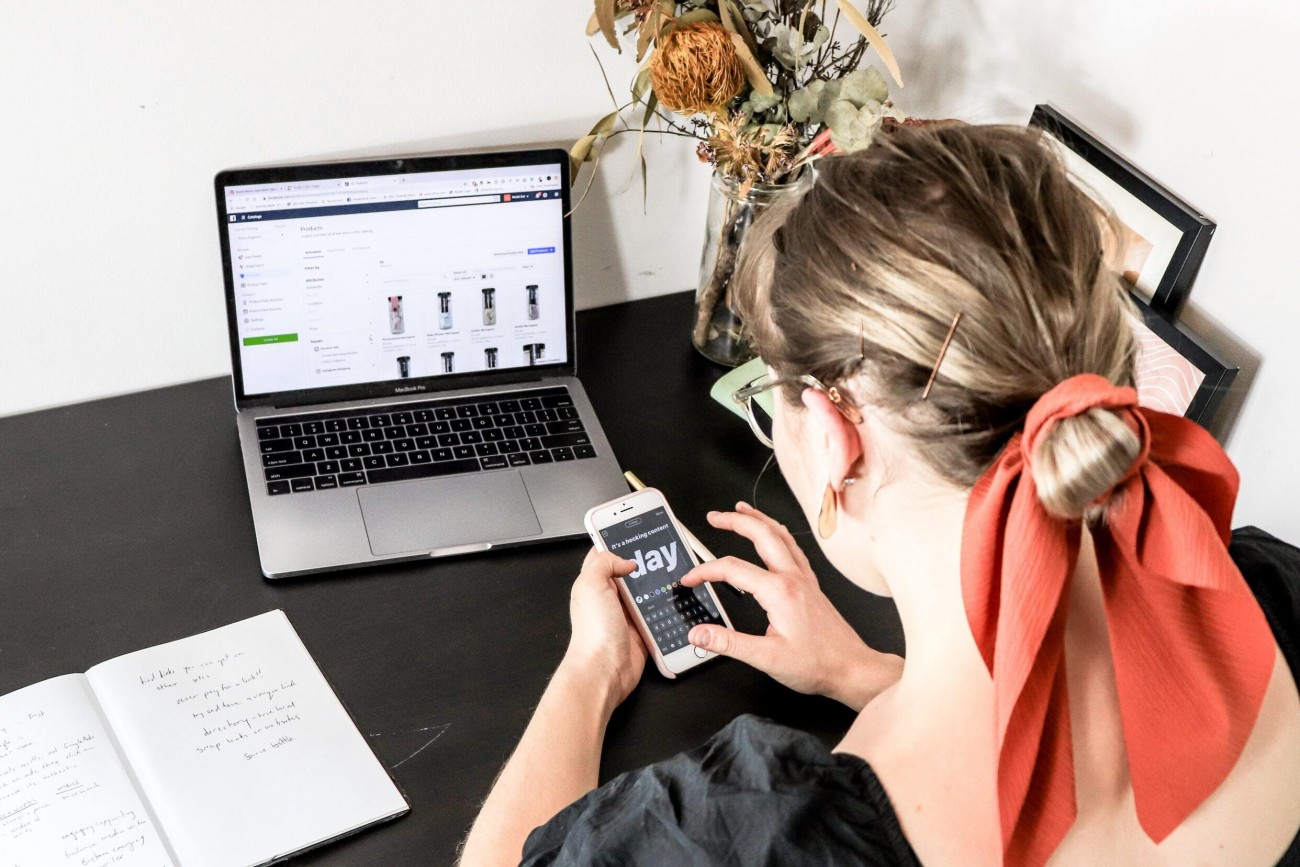 If you are switching from in-store to e-commerce and you are accustomed to your team checking inventory in person, you may want to invest money in transitioning to a cloud-based, back-end warehouse management software.
Web-based shipping solution for streamlining the fulfillment process with integrations for synchronizing your business.
Multi-carrier shipping software tool saving companies time and money with automated, optimized shipping for e-commerce.
Cloud-based platform for printing labels, processing orders, managing inventory, and creating custom email campaigns.
Calculate shipping rates, let shoppers choose their rates, create shipping labels, and send packages in one platform.
Integration Tools
There are many available tools and integrations to help streamline operations. Some of these include automation and integration tools like Zapier and Tray.io which will simplify tasks and help you scale growth and productivity.
Online automation tool connecting apps, such as Gmail, Slack, and Mailchimp, to automate tasks easily.
Flexible platform for automating complex processes, connecting the cloud with API integration for productivity.
Learn How to Effectively Organize Files on a Shared Drive to Boost Productivity.
Customer Service/Advocacy/Loyalty
Having good customer service will encourage brand loyalty and help drive more conversions. This is the area of your business where you can most show you care about your e-commerce visitors, by taking care of their questions, concerns, issues, and challenges. And even minor changes to customer service can yield significant results.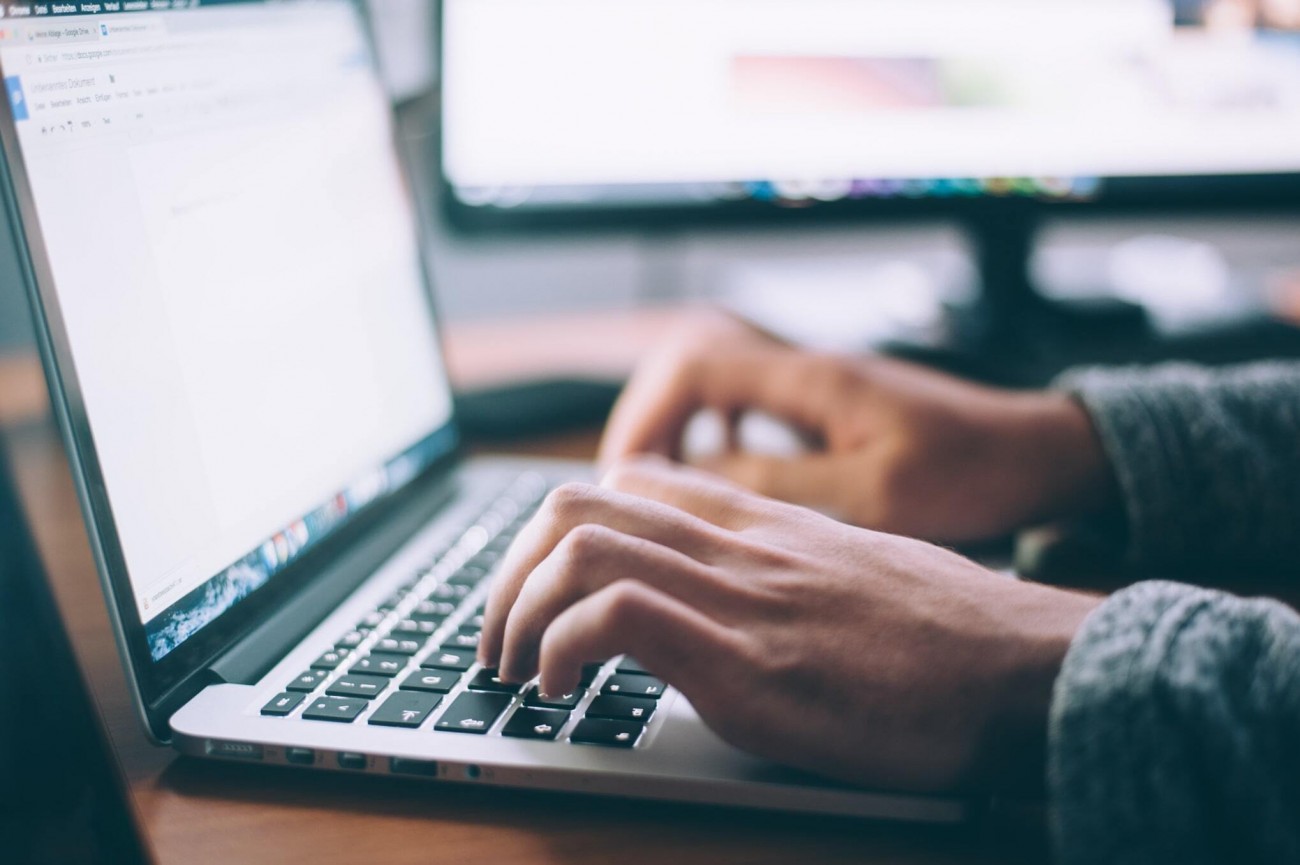 A chat study released by ApexChat revealed that "live chat can increase online leads by an average of 40 percent."
Having conversations with your website visitors really does pay off.
According to Intercom data, website visitors are 82% more likely to convert to customers if they've chatted with you first. What's more, their accounts are worth 13% more than those where the business didn't have a conversation before sign up.
It also improves your brand validation, building loyal customers, and improving the likelihood of referrals and return visits to your e-commerce site.
Live Chat
Live chat tools are an effective way to address customer concerns quickly, as the tools offer users fast, easy answers, easing the burden on both company and customer. While they used to be much slower, live chat tools no longer take 10 minutes only to lead you to a phone number. Fast, effective service now directs you to the right people with the appropriate responsive software. With modern delivery of information being faster than ever before, good chat tools can speed up response times and conversions.
Most consumers – 48%, in fact – would rather connect with a company via live chat than any other means of contact. And if you think this is a feature only useful for B2C companies, you should know that 11 out of 50 high-growth B2B companies offer live chat on their website. 
Live chat content does not need to be lengthy to make an impact on potential leads. If consumers feel their needs are being taken care of in a timely manner, responsive chat tools can truly make a big impact on your conversion rate.
Additionally, live chat content can be used to support other targets. Virgin Airlines, for example, doesn't use live chat for selling airline tickets, but instead uses it to upsell customers. If a user is already in a stage of the purchase process, it is far easier to sell them an upgrade, as they are already in the decision-making phase and don't need convincing. By upselling them with live chat as they complete their order, Virgin has created some enviable conversion rates. 
Chatbots
Chatbots are AI computer programs that simulate human conversation through voice commands, text chats, or a combination of both. These can be integrated through any major messaging applications.
Adding chatbots can truly help your sales development response (SDR) team by handling the simple, redundant tasks (so they don't have to) that will help with speed and effective lead generation.
The best chatbots are like an SDR's secret personal assistant. They streamline their jobs by taking on repetitive tasks, i.e. booking meetings, collecting lead information and suggesting help articles, so the SDR can focus on higher cognitive tasks. Data shows that conversations with bots convert 36% better, likely because a bot can respond faster than humans for most repetitive tasks.
Choose a program for your chatbot or have your staff add a strong library of content and information from which to pull when conducting chats with your customers. Your library of content will vary depending on the content related to your products, services, or offerings.
Learn How Chat Tools Can Help Drive Conversions on Your E-Commerce Site
Chat Tools
Some of the most common chat tools are LiveChat, HubSpot, and Intercom. Drift, LiveChat, and Intercom are programs specifically designed for their chat functionalities, so they will have more thorough parts, all of the bells and whistles.
If you want more streamlined integration, then HubSpot Live Chat tool and ZenDesk Chat software are chat add-ons that integrate with your other applications to manage all in one convenient location. 
This conversational marketing platform helps your team generate more qualified leads through chatbots and conversation. Drift has more of a specialized focus than the other chat platforms, as it is designed around helping you sell and on using advanced automations.
As far as tools go, Drift is more sales-oriented, whereas a tool like Intercom is more directly chat related. They are very similar.
Intercom consists of a customer communication platform of products that include a live chat system for support, sales, and marketing teams. With a fully dedicated chat, this platform can be used for anything you need: customer service, answering questions, and sales. While Drift focuses primarily on driving inbound leads, Intercom can be used for creating FAQs, answering product questions, providing customer service, and more. 
Note: The chatbot features will be better on Intercom and Drift because that is their specific focus. They are crafted specifically for these features, while other tools serve broader purposes and work better for overall integration with your other applications.
This online customer service software (SaaS) features online chat, help desk software, and web analytics capabilities. It helps generate sales and leads with customer forms and AI chatbot automations, uses elegant product cards, and automatically tracks sales and goals to analyze how chats boost revenue.
ZenDesk features a live chat and communication widget with convenient customer assistance via chat, phone call, email, social media, and more. If you are looking for a program connected to your customer service, then this might work well for you.
Easily connect with customers with HubSpot's Live Chat, team email, Facebook Messenger integration, and easy-to-use chatbot for free. Looking for a software that connects to your CRM to make things easier? HubSpot's Live Chat might be for you. 
Effective self-service tools create a more enhanced customer experience when visiting your e-commerce site. When shoppers can figure out information themselves, they are much more likely to return to your website.
Interactive Voice Response Systems
Interactive voice response (IVR) systems can be effective tools in making instant customer connections, reducing costs, and increasing engagement. With convenient self-help AI-driven technology, customers can make inquiries and get immediate, relevant responses.
Over 50% of customers think it's important to solve product issues themselves rather than rely on customer service. Using IVR systems allows them to get the help they need at any time, facilitating sales, and collecting customer feedback. It also helps reduce staff time in answering simple questions. 
IVR systems offer the ability to skip cumbersome steps, saving time for everyone. When customers call into an IVR system, it efficiently captures customer information, shortening the input process, and ensuring that the time is spent on the customer and not on basic data entry tasks.
With proper programming, you can even set parameters for IVRs to route customers to the right staff members capable of helping with unique issues filtered by keyword – for example, sending credit card issues or product issues to the appropriate person. This speeds up the process.
Analytics/Reporting
It is important to back up your strategy with data and use it to adjust your e-commerce operations and marketing strategies. Utilize programs that provide detailed website analyses to drive business decisions.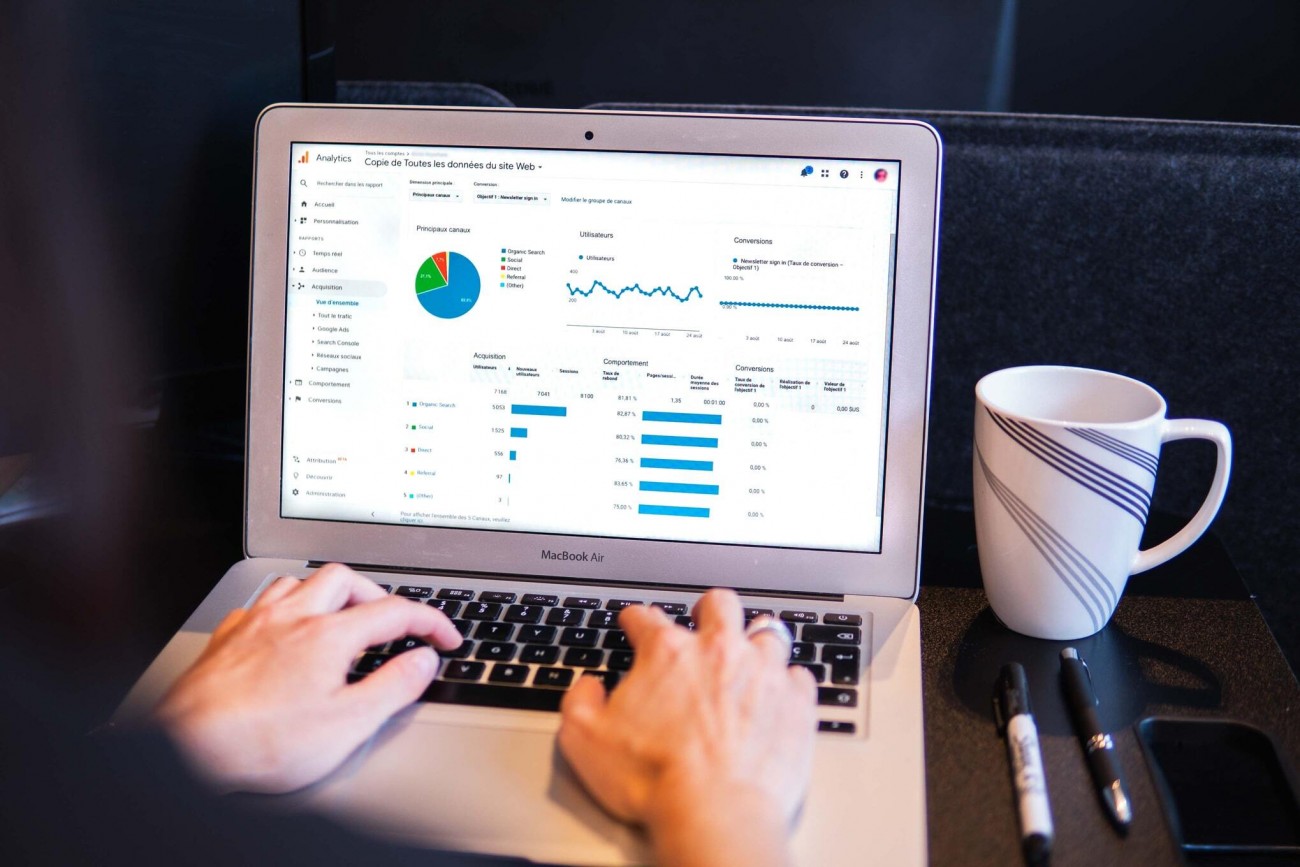 Monitor your traffic and adjust operations with valuable data analytics.
Analytics can show where to implement changes to your operations and sales, driving better decision-making and saving you time and money. Implementing and optimizing the tools to streamline your sales and business operations will generate thorough, specific analytics reports.
These reports will provide insight into company pain points, customer behaviors, and overall productivity. With great data tools, you can monitor and adjust in real-time, fixing the language or design of your site as needed.
Reporting Tools
Customizable, and shareable dashboard and reporting tool that transforms your Google Analytics data and other data sources into appealing and informative reports.
Comprehensive, secure, flexible reporting suite and business intelligence solution allowing businesses to create dashboards from a range of sources, such as Google Analytics, SAP, and Salesforce to name just a few.
Aggregate data PPC tools, SEO tools, social, and website analytics such as Google Data Studios, Google Sheets, and Microsoft Excel into a single comprehensive dashboard.
A powerful call tracking solution that helps marketers measure call conversions from search, offline and digital marketing campaigns.
Analytics Tools
One of the leading analytics and measurement tools, Adobe Analytics provides aggregated digital performance with multichannel data collection on an enterprise-level.
A free web analytics tool that tracks and auto-populates your overall website performance, providing KPIs, secondary metrics, and dimensions to measure your online marketing campaigns, visitor demographics, search behavior, and conversion funnels.
An advanced mobile and web analytics platform that tracks actions (instead of page views) and offers predictive analytics features. Mixpanel helps measure and predict what actions people take on your website or app, whether it be on iOS, Android.
A social media marketing and analytics platform, supplied on a subscription basis, offering real-time analytics from Facebook and Twitter.