As brands have struggled to meet the changing needs of a cutthroat economy, apps and social media platforms have evolved to take advantage of the growing opportunity to market goods and services digitally. This digital purchase experience is called social commerce.
With the effective use of social commerce, businesses can increase their presence on social media without paying for advertising.
To learn more about the difference between e-commerce and social commerce, check out this article or this one.
What is social commerce? 
According to the CXL Institute, social commerce is "the ability to make a product purchase from a third-party company within the native social media experience."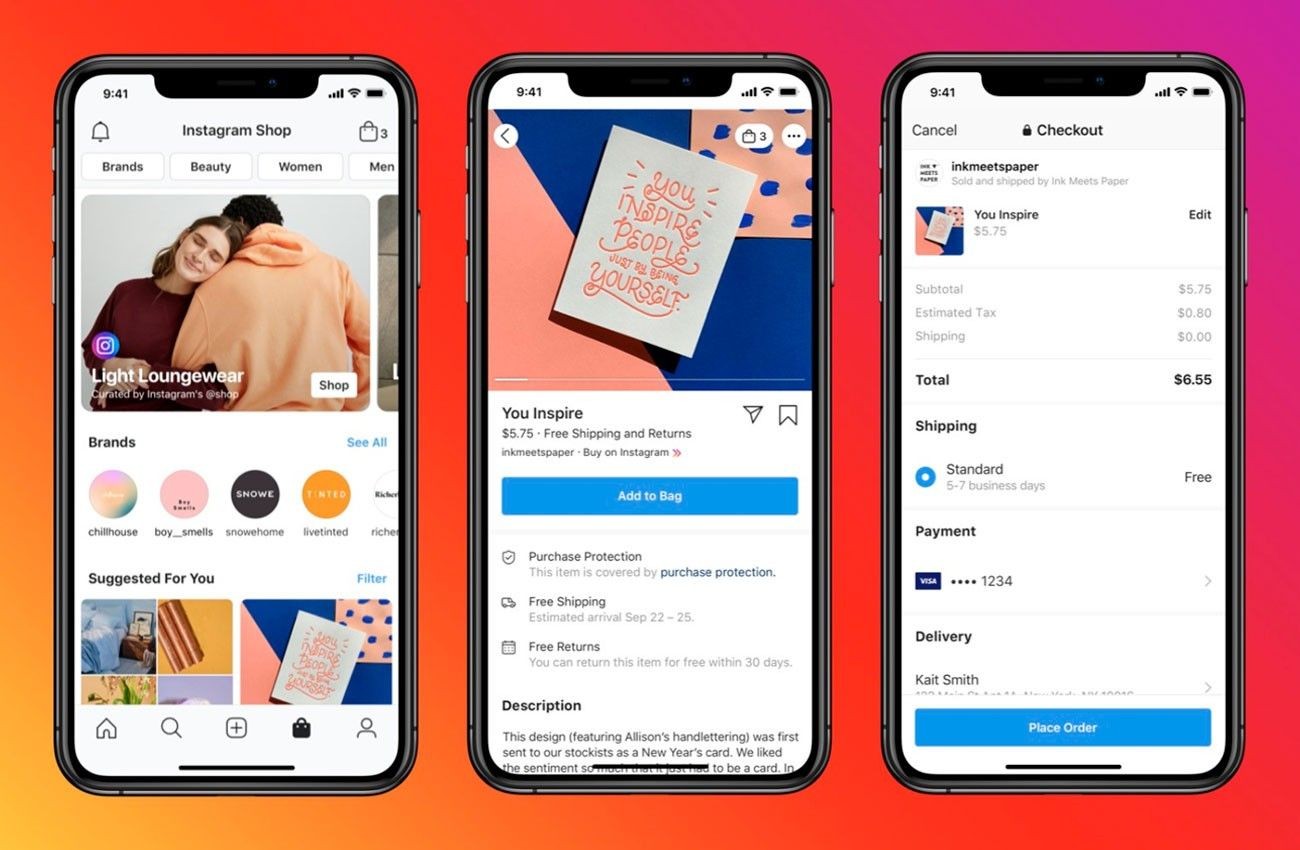 Simply put, social commerce is the capacity to click on a product while you are scrolling through an app or platform like Facebook and purchase that item within the network itself, not on the third-party brand's site. While some sources may consider third-party ads linking to a brand's site as part of social commerce, for the purposes of this article, we mean where the entire purchase cycle happens in one location.
This scroll and shop method has proven incredibly effective, with Business insider projecting product sales via social networks to reach $23.3 billion in 2020, up 20% from 2019. They expect social commerce sales to rebound in 2021, "growing close to 35% year over year to reach $31.4 billion."
Why does social commerce work?
Let's break down why social commerce is so effective. Part of the compelling nature of networking on apps and social media is the experience that a user can share with others, comparing products side by side with customer reviews, displaying them for friends and family members via their favorite apps and programs.
Social commerce is a nascent market that encompasses a broad array of options including group buying, social shopping, mobile apps, retailers adding social features, and shopping integrated into social media. -Heidi Cohen
While digitally sharing the items with friends and family might not be as fulfilling for some consumers as shopping at the mall, the conversion process is much faster and the results speak for themselves.
74% of consumers rely on social networks to guide their purchase decisions. -Sprout Social
How can this be translated into revenue for your business?
Can social commerce work for my business?
If you understand how to better use the features and opportunities afforded by social commerce, then you can better use them to your company's advantage. They can even inform your business decisions.
How?
60% of people say that they find new products on Instagram, and according to Forbes, 30% of consumers say they'd make purchases through Pinterest, Twitter, Instagram, or Snapchat.
Understand your customers.
Smart technology gives businesses the ability to collect and analyze customer data in order to better understand pain points and missed opportunities, creating actionable items for improvement. Social commerce provides access to consumer feedback, behavior, and even features like voting to make smarter inventory, product manufacturing, and design choices.
This in turn increases your brand awareness and the number of company and product mentions online while expanding your reach to new customers and target markets.
Personalize customers' shopping experience.
Many platforms even use data to add personalized functionalities, delivering catered customer experiences based on preferences. They also build on the networking aspect with functions that encourage peer recommendations and reviews, which boost brand validation and ultimately, sales.
Do your research and determine how your audience responds to social commerce and how to market your products accordingly. Find the social media platform that best suits your target audience and start with a set of sample products. Or perhaps diversify with a combination of different channels to test which is most effective.
Social Commerce Apps & Platforms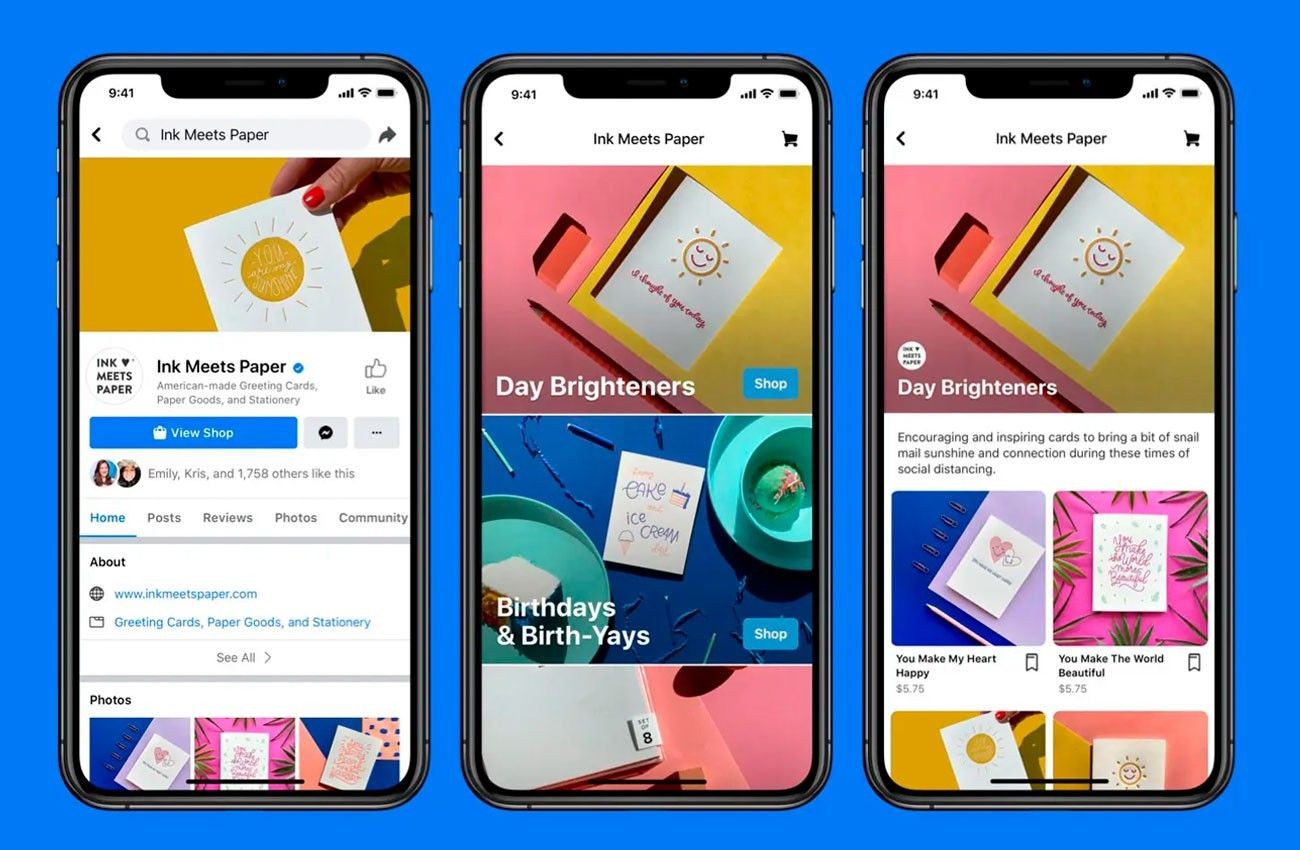 With 1.47 billion daily active users on Facebook alone, it is clear why companies are investing more and more into the future of social networks. Facebook has been rolling out increasingly convenient e-commerce features over the past few months.
Facebook has capitalized on the current situation by launching its feature Shops during the pandemic, which allows businesses on Facebook and Instagram to add a shopping tab to their pages along with some live shopping features. Facebook Shops allow brands to build, curate, and manage a customized digital storefront on both social media platforms, Facebook, and Instagram. There is no cost for a brand to participate.
Shopify, BigCommerce, WooCommerce, and Magento all integrate with Facebook, providing companies with a seamless operating platform and customers with a smooth transition from a Facebook page to a store gallery.
And just last year, Facebook added its Buy Now button to its Messenger application. With a buy button in Messenger, users can interact with and purchase goods and services from bots without ever leaving Facebook.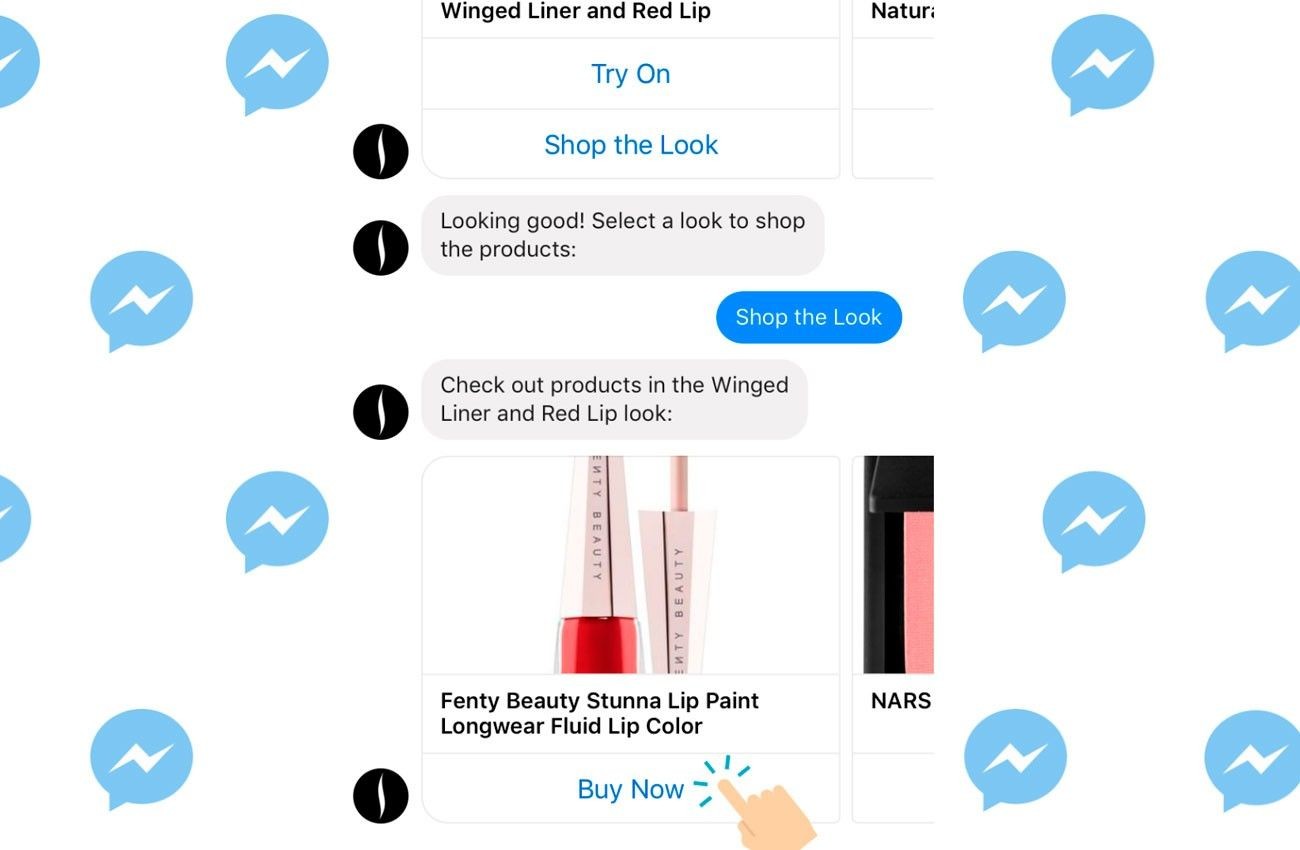 Facebook offers a great platform to test products and see how they perform with different audiences.
II. TikTok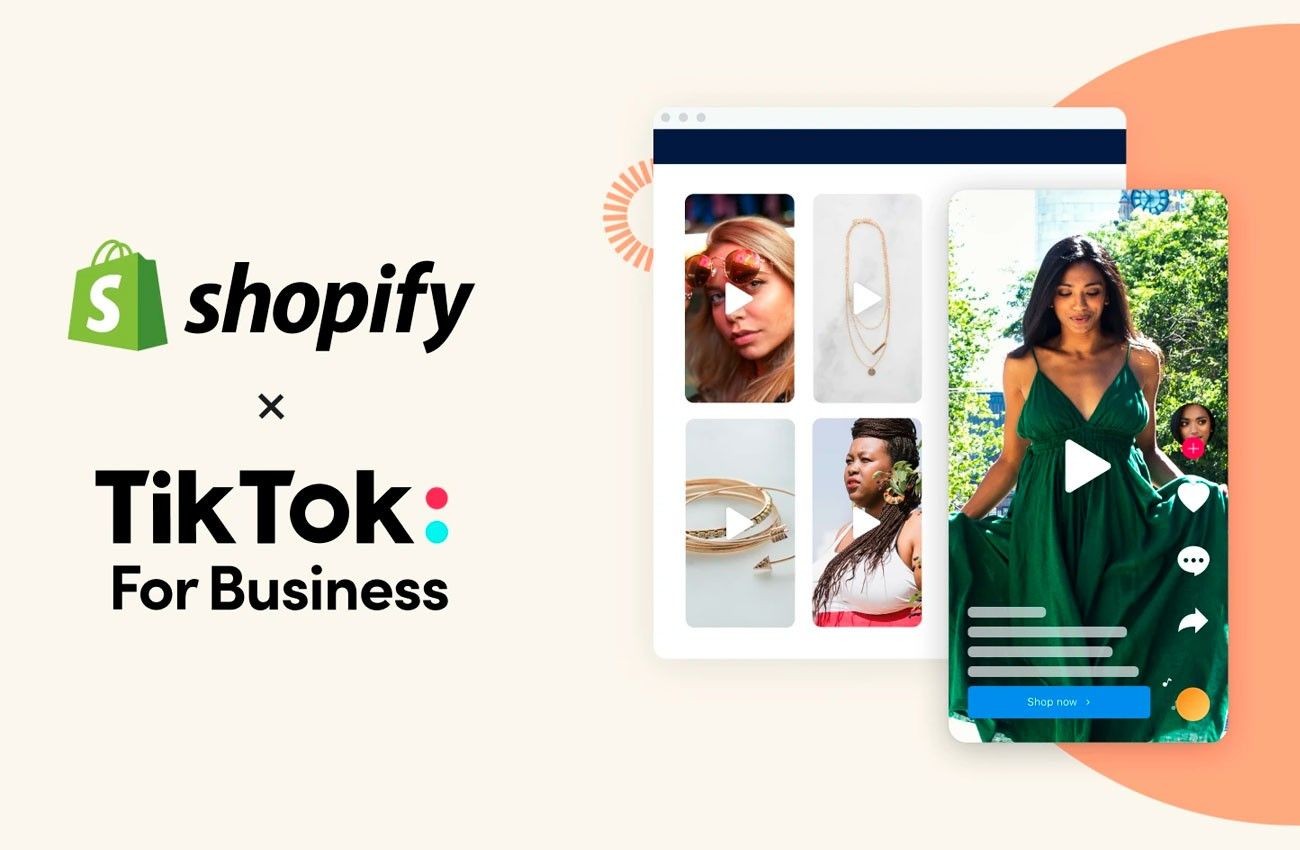 Currently, e-commerce merchants can track when users are browsing their page, registering on a website, adding items to their cart, placing an order, and completing a payment.
In October 2020, TikTok announced a new partnership with the e-commerce platform Shopify. The companies said that the partnership will eventually include other in-app shopping features.
Merchants will be able to create and manage their TikTok marketing campaigns directly from the Shopify dashboard by installing the new channel app from the Shopify App Store.
The TikTok For Business Ads Manager provides a set of ad tools that allow merchants to create native, shareable content that turns their products into popular in-feed video ads, targeting audiences across gender, behavior, and category, and then tracking the campaign's performance over time with pixels.
TikTok plans to start testing new in-app features that will make it easier for users to discover Shopify merchants and their products by expanding their reach through video and on their account profiles. These features will also 'let users browse merchant's products and shop directly through the TikTok app,' a spokesperson said.
With the popularity of TikTok only growing, the potential for marketing brands and products to younger audiences is wide open.
III. Instagram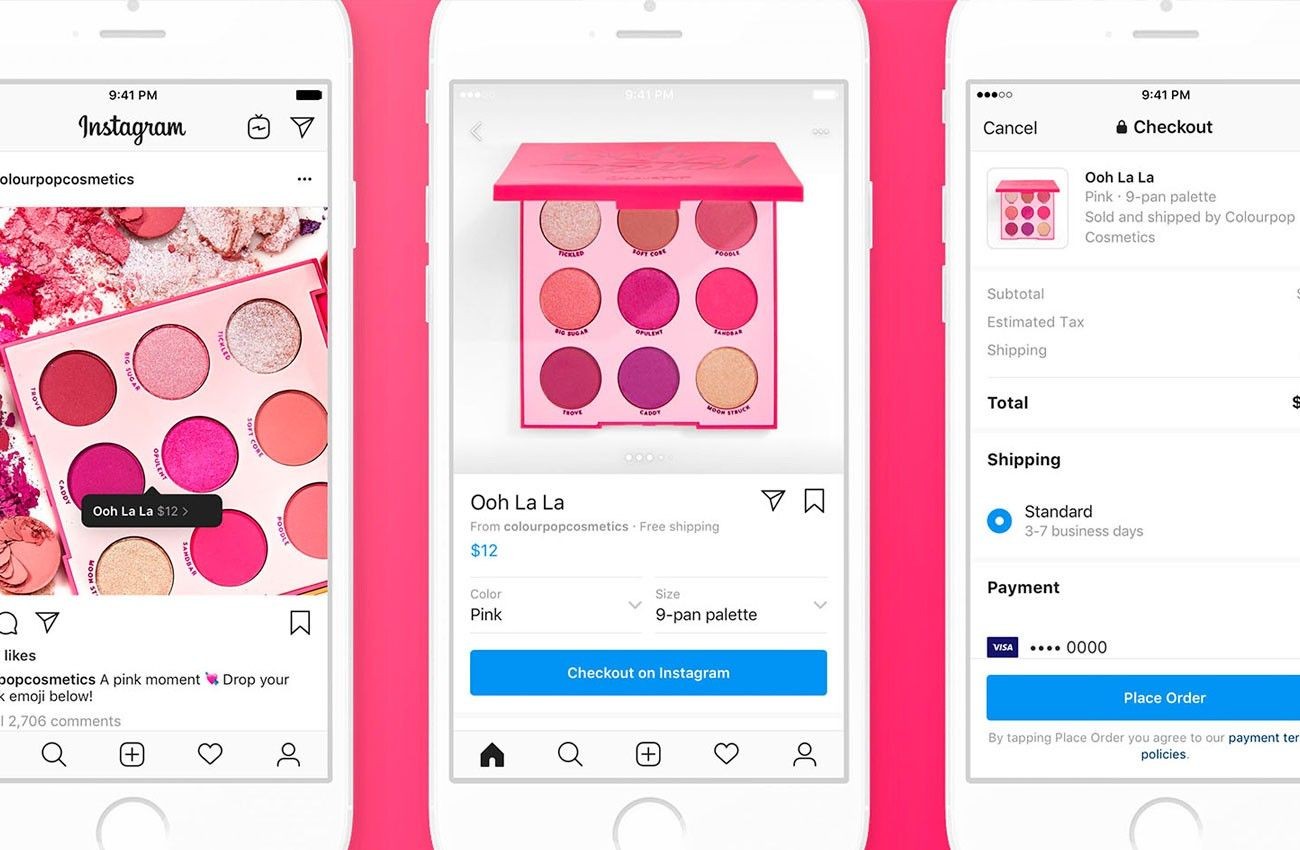 Arguably the industry leader in social media, Instagram features an effective e-commerce marketing channel available in over 70 countries.
60% of Instagram users say they find new products on the platform.
Instagram shopping gives you the ability to tag your products in photos, videos, and stories, and turn any of your posts into an opportunity for your followers to shop. Once a user taps on an image, all longer descriptions, additional imagery, and related items appear from your store.
Your shopping posts can be shared on Explore, where 200 million accounts visit daily. With the save feature, viewers can bookmark your products into their own personalized collections to revisit, share with friends, and shop tomorrow.
Instagram has several new features currently in beta testing that will be available soon: in-app checkout, shopping for creators, and ads.
With the first fully native checkout experience on Instagram, shoppers will be able to transition from scrolling to buying in even fewer steps than before. This in-app checkout feature is currently available to a limited number of merchants like Nike, Outdoor Voices, and Kylie Cosmetics.
With the shopping for creators beta testing, they're making it easier for people to shop popular looks from the influencers and content creators they love, without leaving Instagram. They are even testing the ability to run shopping posts as ads.
IV. Pinterest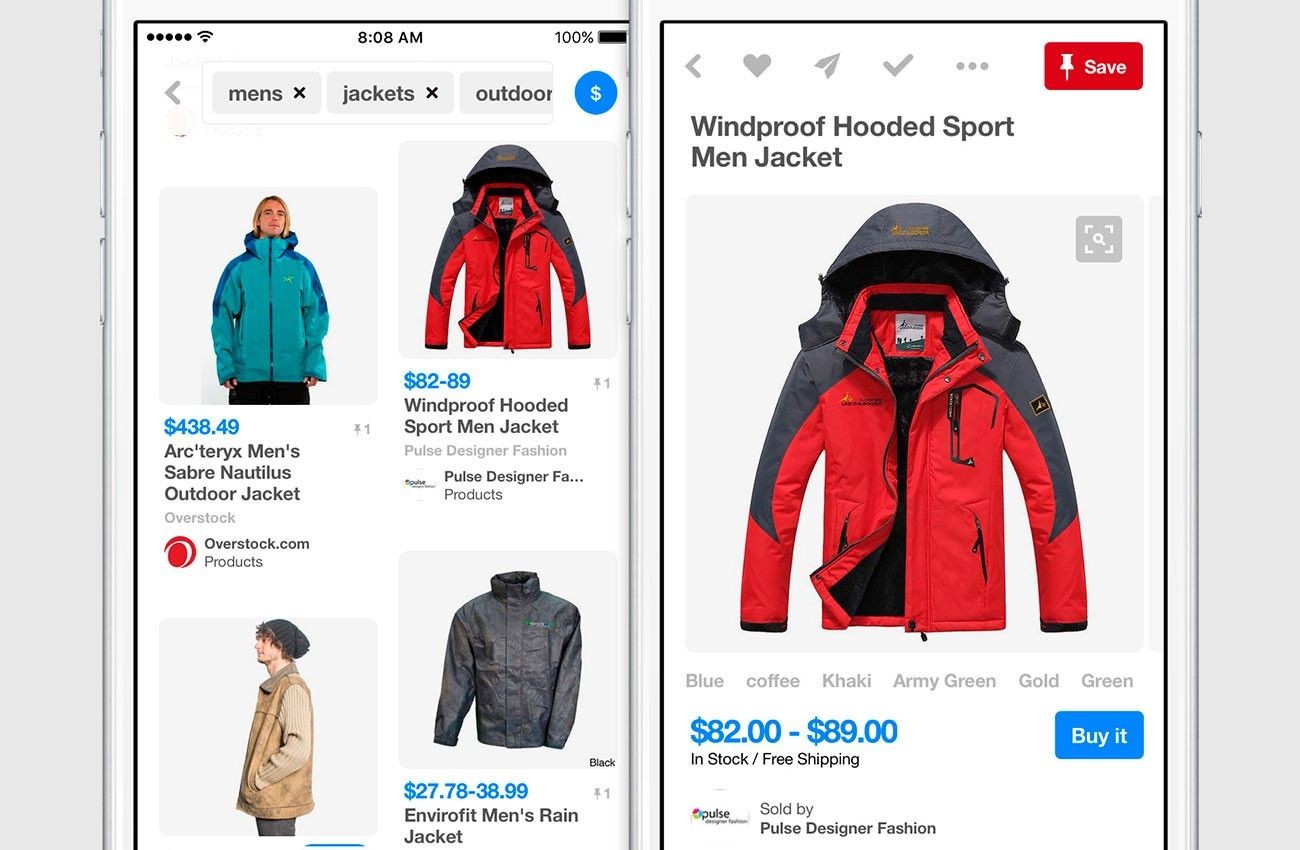 Creative brainstorming and DIY platform, Pinterest is another largely popular social platform. They've recently added even more social commerce tools to help increase conversions for retailers: custom shopping catalogs, product pins, and improved retargeting.
Like Instagram, Pinterest relies heavily on the social sharing of image posts, with the majority of content being reshared or "repinned," a valuable marketing and selling tool for content creators. Its post feed and search results feature a mixture of resulting pins mixed in with buyable pins featuring products from brands and major retailers like Macy's and Wayfair.
According to 2019 research Cowen and Company, 48% of U.S.-based Pinterest users rely on it for finding and shopping for products, compared to Facebook's 14%.
Furthermore, Pinterest's user base does not overlap with the usual customer base of typical social media apps, so it possesses more of an untapped market for companies looking to expand their reach.
Hanna Samad, digital strategy manager at RPA, said that the platform's advantage is its reach of a unique user base, which sets it apart from the now-saturated audiences of other platforms. "We don't see a ton of overlap between Pinterest and Google product search," said Samad, who went on to say that for retailers, there are indicators that Pinterest's click through rate is contributing to incremental sales. 
Retailers looking to expand their e-commerce channels might want to consider targeting Pinterest's 320 million monthly active users. Plus, Pinterest features convenient integrations with BigCommerce, Shopify, Magento, IBM Commerce, and Salesforce Commerce Cloud.
Features like product-rich pins display the item's most current price, availability, accompanying product descriptions, and a "Buy it" button to pinned products.
This can be an incredibly effective marketing and sales tool. Major retailer ModCloth.com used Rich Pins to increase their transactions by 106% and revenue by 173%. 
Pinterest even has Bots, automated tools, that schedules an unlimited amount of pins to post to your accounts, creating boards for you at the same time. It can even locate followers who might be interested and send out invites to potential clients, encouraging them to check out your Pinterest boards.
E-Commerce Channels with Social Components
In an effort to compete with the rise of thriving social commerce providers, many e-commerce platforms have expanded their functions to include more ways for people to communicate with one another.
These powerhouses also provide easy-to-use, effective social channels through which to market your brand and products.
I. Amazon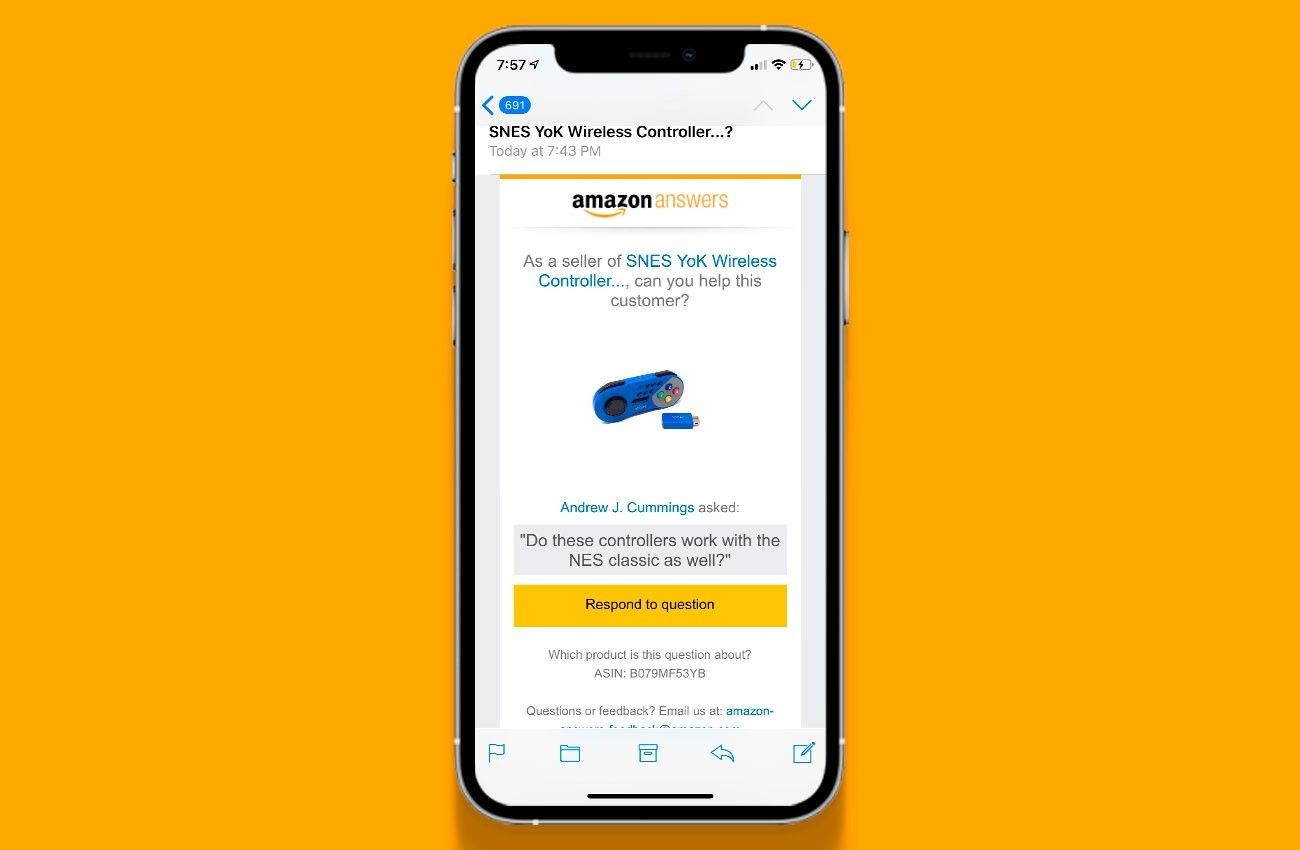 While Amazon isn't truly a social network, it does exist as an online marketplace between consumers in many social ways. With shareable Wish and Gift Lists, readily available customer reviews, Ask A Question feature, and more, this product-oriented social platform even features the ability to like Product Reviews.
For even more connectivity, Amazon allows users to connect their accounts to Facebook to take advantage of the data provided on friends' profiles. This then provides personalized gift recommendations and convenient reminders that pop up near special occasions like birthdays.
For larger scaling options, Amazon offers Multi-Channel Fulfillment options for scaling e-commerce fulfillment with their convenient, trusted 1 and 2-day delivery speeds. They offer the ability to store your inventory in their warehouses and lower your fulfillment costs with Amazon's competitive rates and scalable capacity.
Their API plugins connect your inventory to any or all of your e-commerce channels including Shopify, WooCommerce, 3dcart, and Magento. Their multi-channel listing software connects your various selling channels to Multi-Channel Fulfillment so that you can manage product listing and fulfillment from a single location using integrators like Channel Advisor, Shipstation, Orderhive, Sellbrite, Skubana, and more.
If you want to partner with influencers, Amazon premiered their Amazon Live Creator app, which allows Amazon Influencers and to live stream on Amazon, engage with shoppers, host live promotions, while earning commissions from these purchases. These streams appear on their Influencer storefront and on Amazon Live.
II. eBay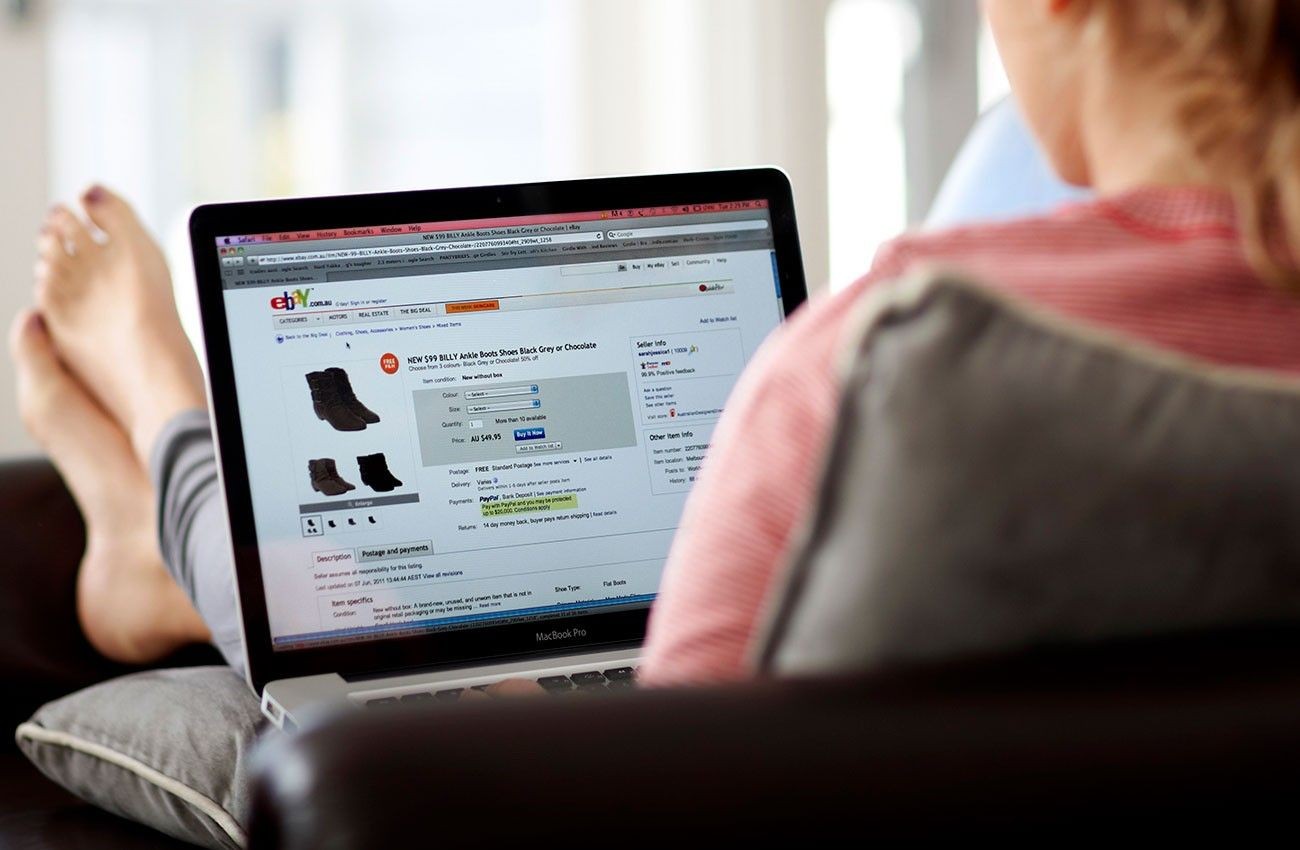 With a worldwide marketplace made up of over 182 million buyers, eBay has become a household name since its launch in 1995. One of the original peer-to-peer (also known as consumer-to-consumer) platforms, eBay is also a great place to list and sell products for brands trying to access an additional sales channel.
eBay features both Fixed Price Listing and Auction Listing styles and more competitive pricing than many of its competitors.
It also features easy integration with WooCommerce, Shopify, and BigCommerce with the ability to sell products via other social commerce apps like Facebook, Amazon, Google shopping, Etsy, or eBay itself.
Because eBay has such a loyal customer base, make sure to stay up-to-date on your business operations and customer service, responding to customer questions quickly, abiding by eBay's return policy, and shipping and processing orders quickly. Otherwise, this could hurt – and not promote – business.
III. Groupon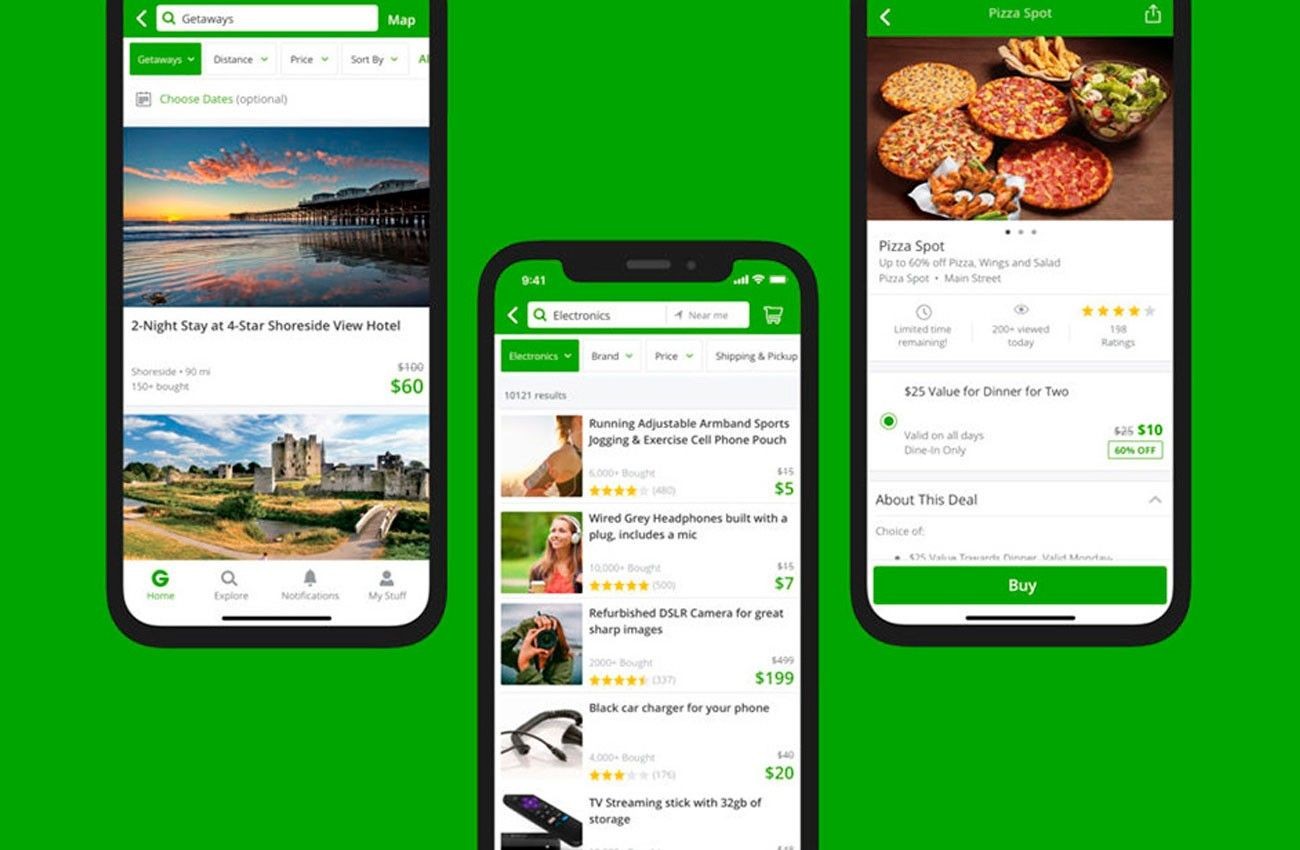 While not a traditional social media platform, Groupon's features have expanded to include a wide range of useful tools for e-commerce merchants.
With Groupon, companies can increase their brand awareness and reach more niche markets like health, beauty, and wellness, while promoting your products to a national and local customer base. Products on Groupon feature customer reviews and feedback, providing a more social nature to shopping for local goods, services, and experiences.
Their Merchant Center provides you with information on how to help you get more clients, boost online exposure, and manage campaigns with ease. The easy-to-use Groupon Merchant App allows you to apply, organize, and track payments, even providing powerful insights into sales trends, impressions, and customer demographics.
Groupon's Merchant Blog and Small Business Resource Center provide additional tips, tools, and research for starting and optimizing your e-commerce business.
IV. Google Shopping & Shoploop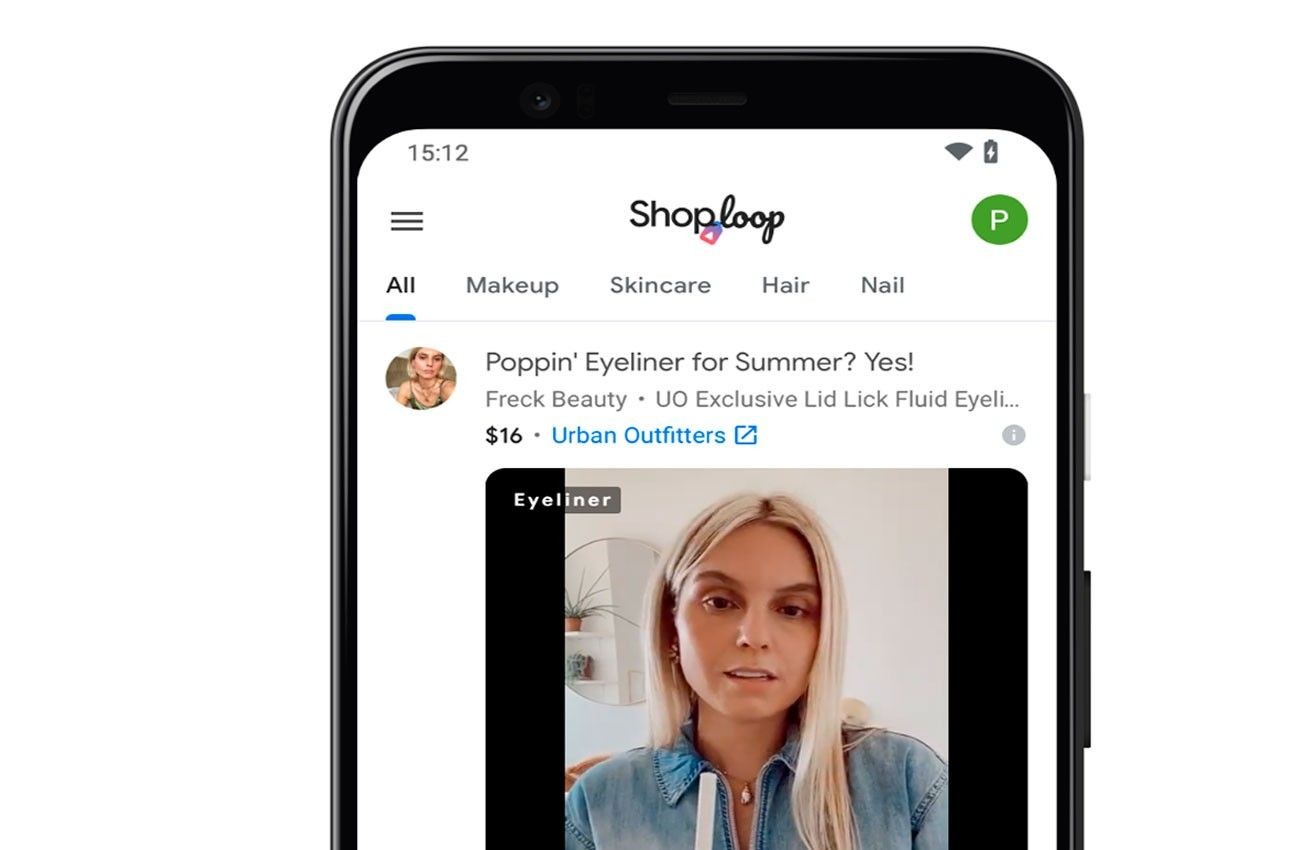 Like Amazon, Google Shopping might not be considered the most social of platforms as compared to Instagram or Facebook, but it does involve other social elements like customer ratings and reviews. And in order to keep up with current trends, Google is adding more features to its Shopping.
What once was primarily dominated by Google Shopping Ads, the Google Shopping search results tab will now include free listings, making the content of products themselves the new determining factor for page ranking. Paid media will no longer take over Google Shopping, so investing time into high-quality, relevant product listings will boost traffic for this sales channel.
And Google is investing more time in its brand partnerships, assisting them through the pandemic:
Recently extending its grace periods to merchants for the upcoming shipping cycle, Google will also remove 'shipped on-time, delivered late' defects that occurred between April 2 and May 31.
Whether taking advantage of their new focus on free listings or investing in Google Ads, Google Shopping is making strides to compete with other social media networks and apps.
Google's R&D department is currently working on its pilot project, Shoploop, an app that unites social, video and e-commerce into one. According to Internet Retailing, it allows users to "discover, research, question and purchase in around 90 seconds, combining video, social and influencer interactivity into a single shoppable platform."
Conclusion
Businesses need to adapt to beat the competition.
With the growing popularity of scrolling and shopping, your brand can achieve that competitive edge by staying relevant and showing up in the right feeds targeted to the right audiences. Browse the range of available networks, apps, and platforms that reach their own niche markets.
Research your audience. And test out which social commerce channels will bring you the most ROI. Because the future of e-commerce is social.