KEY TAKEAWAYS
A growth stack is a set of tools and or processes working in unison in order to help you achieve a goal.

SEO or paid campaigns with no conversion optimization or business growth strategy can only take you so far.

By stacking marketing components, you can develop both short-term & long-term results while maximizing customer retention.

Each stack should be tailored to your business' particular needs and goals.
In these uncertain times, it's important that any business transitioning to online operations is set up for success. One of the most efficient ways to accomplish this is by using a growth stack. 
A growth stack is a set of tools and or processes working in unison in order to help you achieve a specific goal. In the case of most businesses, that is to generate more conversions.
While some businesses focus only on one-to-two strategies to bring in more sales, or even worse, they focus only on driving traffic to their site, a growth stack takes on a multi-layered approach that ticks all of the boxes when it comes to online marketing.
After all, SEO or paid campaigns with no conversion optimization or business growth strategy can only take you so far.
That being said, you will want to rev up your onsite SEO, and we can show you how, here.
Defining an Effective Growth Stack
The main components of an effective growth stack typically include CRM, sales, and marketing. All three of these components used in combination with one other allow you to develop both short-term & long-term results while maximizing customer retention. Of course, each individual stack should be tailored to your business' particular needs and goals.
For example, if your business goals are lead generation, then your best route might be to implement a growth stack that involves optimized landing pages, paid search marketing, and robust content creation, such as newsletters, white papers, webinars, and more that would encourage email share in exchange for your valuable tools, tips, and insights.
How a Growth Stack Looks In Action
Here's an example of an effective growth stack that takes you from the stages of brand awareness straight through retention and conversion.
SEO

Advertising

Email Marketing
Here's how each part looks like in detail:
SEO
One of the backbones of marketing in this digital age is generating SEO (Search Engine Optimization), the attempt to optimize or format your website so that the quantity and quality of traffic increases, thereby providing a competitive advantage, boosting sales and maximizing conversions. 
You want your website to rank high in the search results when someone searches for a product, service, or even industry-specific term that is related to your brand or company.
You can rank higher by consistently and frequently posting SEO-friendly articles that contain long-tail keywords related to your business. It's important you have an idea of what keyword you want to rank for before writing an article so that it's properly optimized.
While long-tail keywords may bring in less traffic in terms of quantity, the ROI will be much higher, as the visitors to your website will be more specifically focused on products like yours, since already close to a point-of-purchase. 
You can use programs like Google Suggest, Google Ads, or Wordstream's Keyword Tool to explore current search popularity. This will guide you towards the right meta tag and long-tail keyword angles for your individual web pages.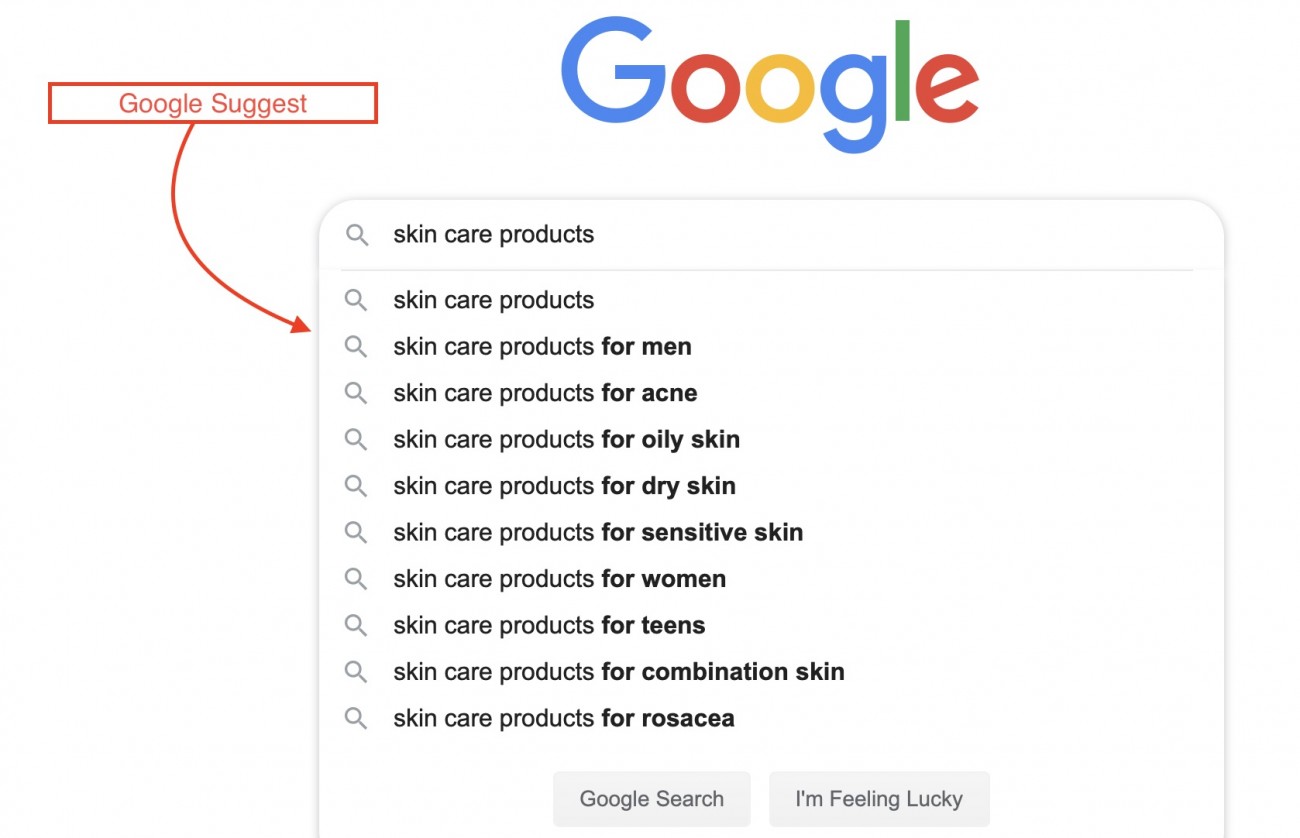 Google suggest can give you a better idea of the content and phrases that users are searching for.
One thing to note is that SEO is a long-term strategy and usually takes a few months before you begin to see results. That's why we like to pair SEO with...
Paid Advertising
Paid advertising is one of the best ways to promote an increase in inbound leads & sales. Instead of only using free and organic traffic methods such as SEO and social media which usually require a lot of time, you can go out and get traffic now using ads.
There are a variety of popular ad networks you can use like Google Ads, Facebook Ads, and LinkedIn Ads to name a few. 
A great strategy to get results with paid traffic is to offer a free gift or incentive to prospects. You can give away a free report, consultation, webinar, etc. Once people consume the free piece of content, they're a lot more likely to convert into a paying customer. By providing a lot of value upfront, you'll be able to gain reciprocity with the prospect and they'll naturally want to learn more about your services.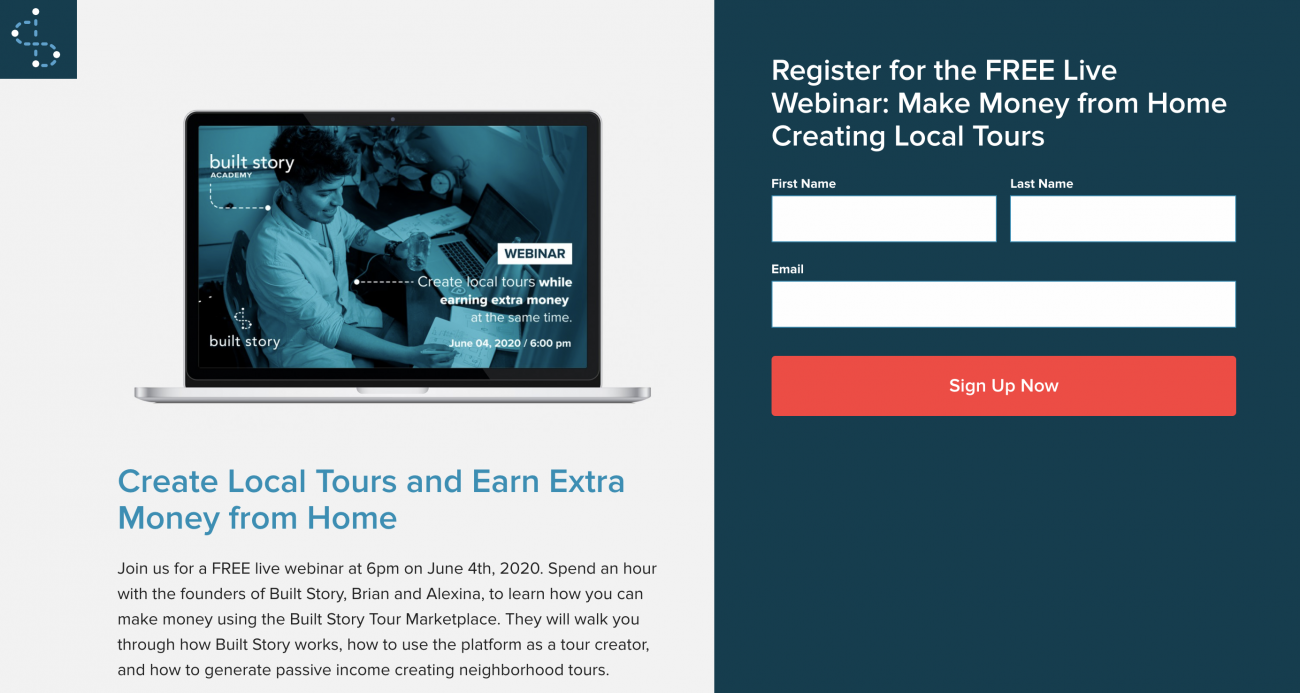 This webinar landing page from Built Story offers clear, valuable content without any accompanying cost. 
You can also use paid advertising to build up engagement on your posts, drive traffic to specific pages, and to be "omnipresent" in the marketplace.
Once you have inbound leads coming in from SEO & advertising, how can you turn more of those leads into customers?
Here's a powerful way to do just that…
Email Marketing
Email marketing is exactly as the name sounds; you're marketing through email. It's as simple as that, and yet it yields results just as well, if not better, than other complicated marketing strategies.
Marketers see an average of 760% increase in revenue from customized, segmented email campaigns. 
Automated email marketing lets you set up and send out one or multiple email sequences catered to specific audiences and behaviors, nurturing your leads, and turning them into customers.
Let's focus first on nurturing leads.
It's not always realistic to expect someone to make a purchase from you the first time they visit your website. That's where lead-capturing comes in. If you capture a visitor's email, you're able to add them into your sales funnel, allowing you to follow up with emails that provide value, such as informative articles and posts, discount codes, sales announcements, and more.
Learn more about optimizing your B2B sales funnel here.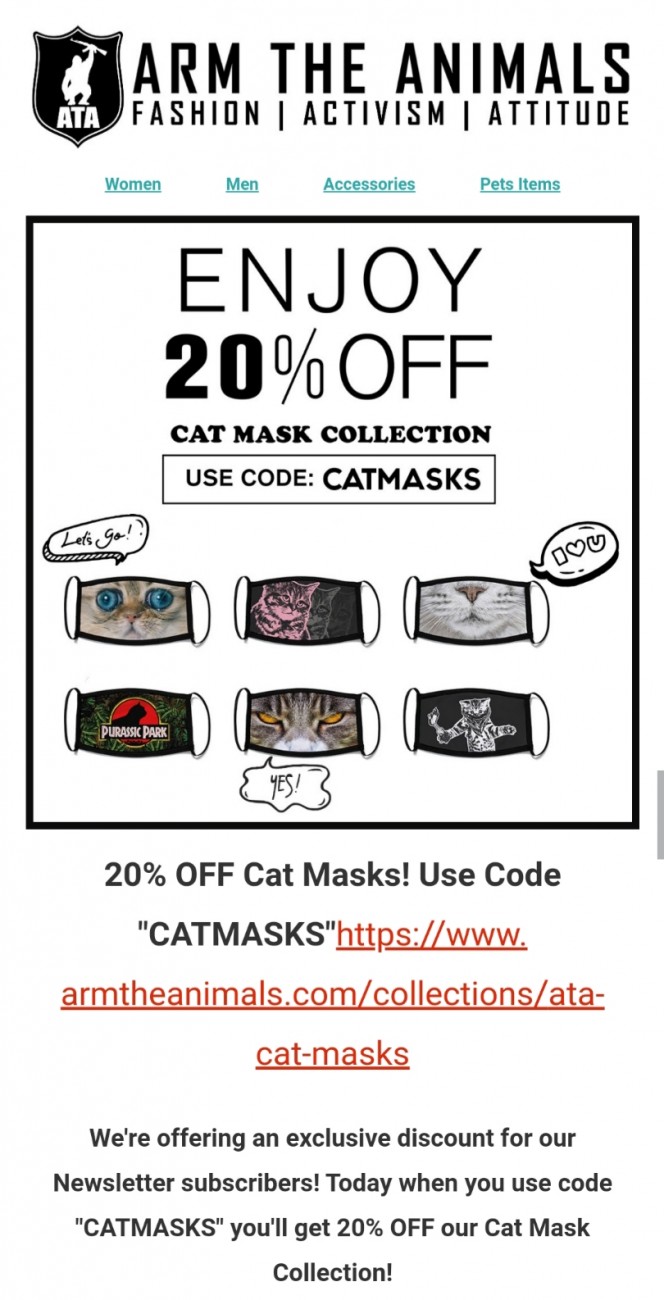 Offering exclusive benefits to subscribers, like this one from Arm the Animals, is an effective way to improve sales.
Now we'll look at customer retention.
While most companies are focusing on generating new leads, often, repeat customers can be neglected. However, existing customers yield a 60-70% higher conversion success compared to the 5-20% success rate of new ones. 
Some of the ways to increase repeat buy sales include giving discounts to your full-time buyers, introducing loyalty programs, and improving customer support. This can be achieved through a repeat customer or engagement sequence.
80% of your future profits will come from 20 percent of your existing customers.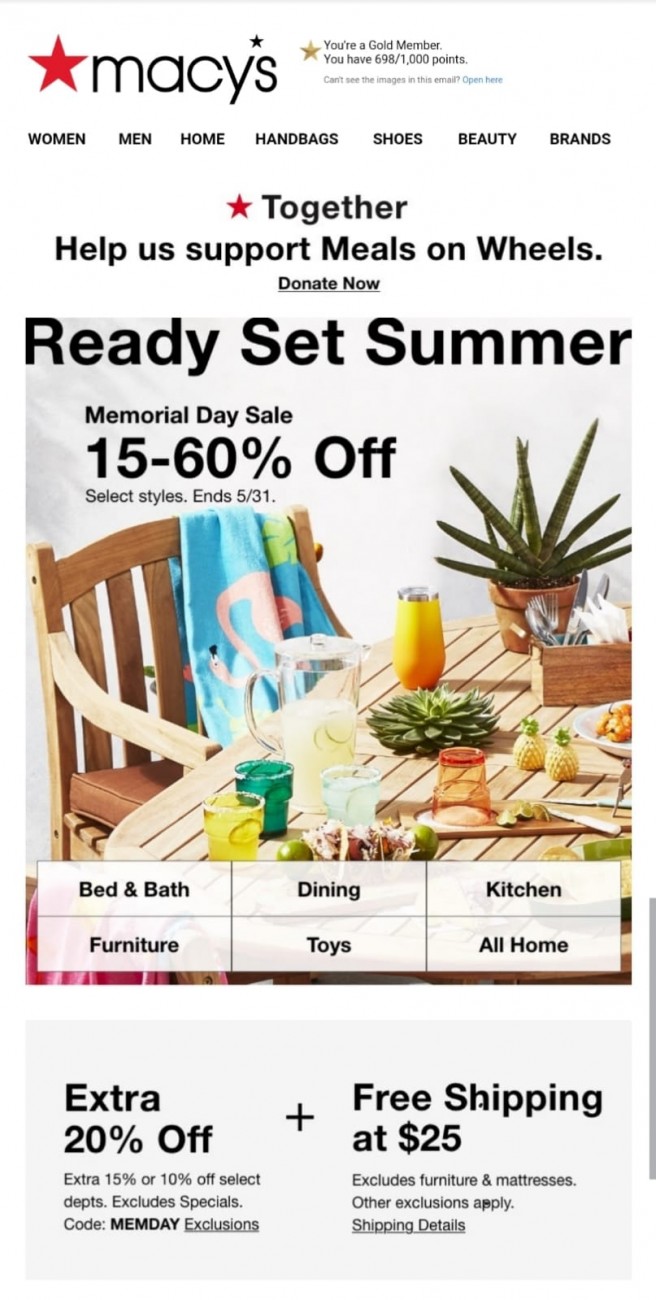 Retailers like Macy's offer coupons to new customers, but they pay special attention to loyal customers with exclusive discounts and benefits.
A common mistake businesses make is they don't email their customer list enough. It's a lot easier to convince someone who already bought from you to buy again than it is to convince a completely cold prospect.
Discover tools and strategies to supercharge your email marketing here.
Conclusion
Once you use a growth stack in your business, you'll have a consistent, predictable system that drives leads and conversions.
If you're interested in getting a personalized growth stack implemented for your business, contact us here.